Bankers Employment Termination Checklist
October 20 , 2022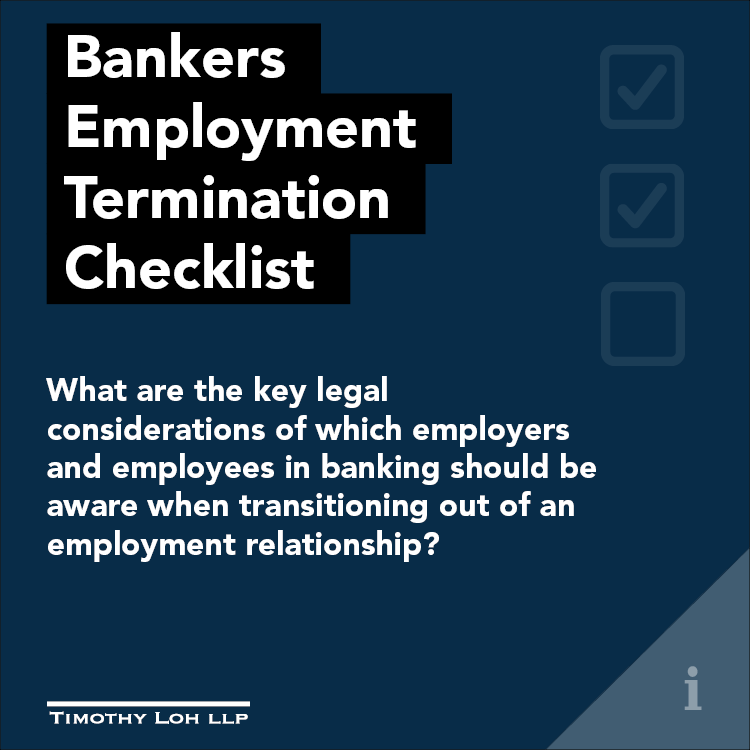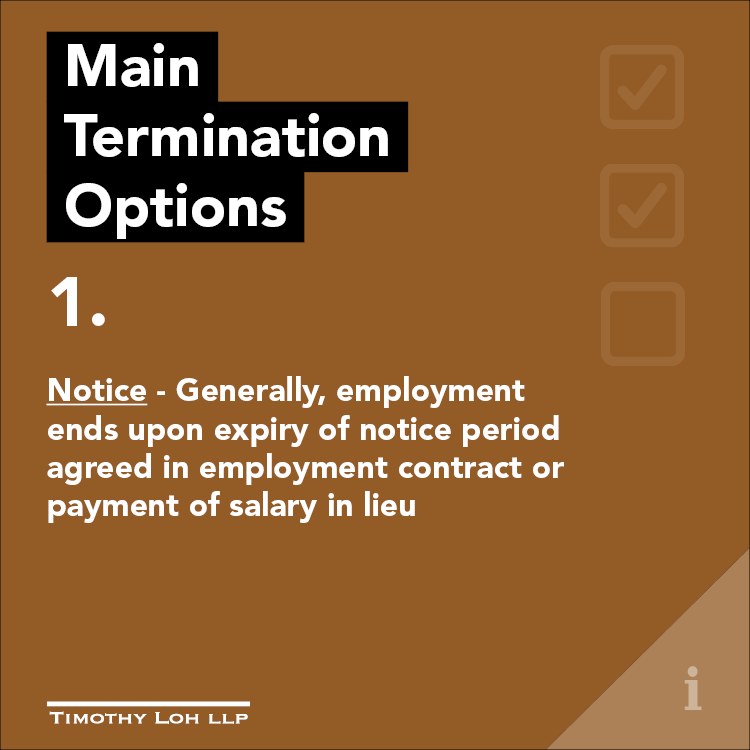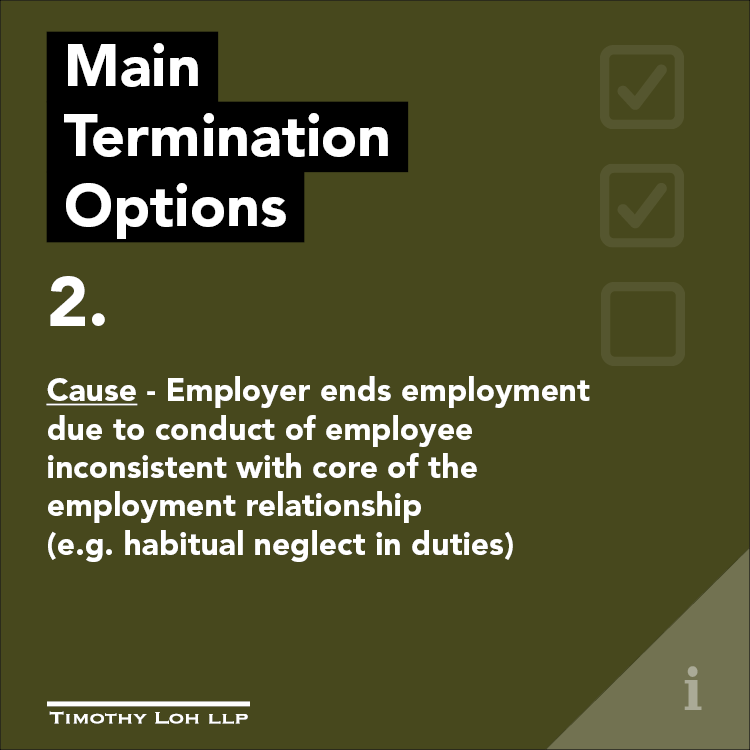 Text Version
Bankers Employment Termination Checklist
What are the key legal considerations of which employers and employees in banking should be aware when transitioning out of an employment relationship?
Main Termination Options
1.Notice - Generally, employment ends upon expiry of notice period agreed in employment contract or payment of salary in lieu
Main Termination Options
2. Cause - Employer ends employment due to conduct of employee inconsistent with core of the employment relationship (e.g. habitual neglect in duties)
Main Termination Options
3. Constructive Dismissal - Employee ends employment due to employer conduct that undermines the core of the employment relationship (e.g. breakdown of trust and confidence)
Key Commercials Considerations
1. Bonus - Non-discretionary bonuses may be payable on pro-rated basis. Bonuses termed discretionary may not in fact be discretionary. Discretion in awarding bonuses may be subject to duty not to exercise discretion irrationally.
2. Restrictive Covenants - Non-compete and non-solicit clauses are enforceable only if reasonable. Such clauses may not survive employment termination if employer has breached contract.Garden leave may affect calculation of restricted period.
Key Administrative Considerations
1. Regulatory - Employer must notify SFC of cesser of licensing, including any internal investigations before the cesser
2. Tax - Employer must notify IRD and withhold salary for 1 month for employee leaving Hong Kong pending tax clearance
3. Immigration - A change of employer may require a new work visa